The
ultimate vacation experience
Everyone should experience a winter vacation in Tyrol at least once in their life. Impressive, snow-white mountain tops wherever you look, unique slopes, the best snow conditions, and unlimited possibilities. Experience it yourself. Come stay with us at Sportapart Schweighofer and make unforgettable memories. Our house lies directly on the valley run. You don't need a car, and you don't need to bring your equipment anywhere on foot to start skiing.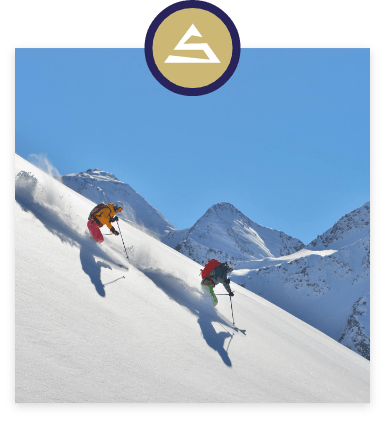 On your skis! The mountain is calling!
The ski resort See offers fun and adventure for all skill levels. Beginners and pros alike will find the right slope here. 42.5 kilometers of the best prepared slopes with top-of-the-line, modern ski lifts. For the adventurers, there's also a fun park for daring jumps and challenging tricks. See is also a well-kept secret for deep snow enthusiasts and offers countless snow-covered mountain slopes for the right kick of adrenaline.
Fun in the snow for the whole family
See is the perfect ski resort, especially for families. There are both thrilling descents as well as wide, flatter slopes. Beginners and little ones can take advantage of their own practice area where they can take their first turns at their own pace. The See ski school offers reliable, professional child care. Here, our small guests are in the right hands.
Fun with tobogganing — bend by bend
Anyone can enjoy tobogganing, making it the perfect outdoor activity for the whole family. The toboggan run in See is open all day. On selected Wednesday evenings, you can even enjoy an exciting nighttime descent under the stars.
In the middle of See's village center, you'll find a natural ice rink, which is sure to be a highlight for the whole family. Follow your own course, or play a round of ice hockey together. In between, take a break and enjoy the mountain scenery and fresh air.
Glide softly over the deep, snow-covered mountain world
Do you love paragliding through the air? Then don't miss this unique experience! Grab your glider and let Thomas, your host, show you the snow-white Alpine paradise from above.
Together, you'll glide over snow-covered slopes down into the valley. Landing on the landing site at the Sonnhof is free of charge for our guests. If you are unable to fly a paraglider yourself, feel free to book a tandem flight with us.
The See ski school — from beginners to pros
At the See ski school, you can try your first turns on skis or the snowboard. Certified skiing and snowboarding instructors will help you discover your talent. The ski school offers private and group courses for both children and adults.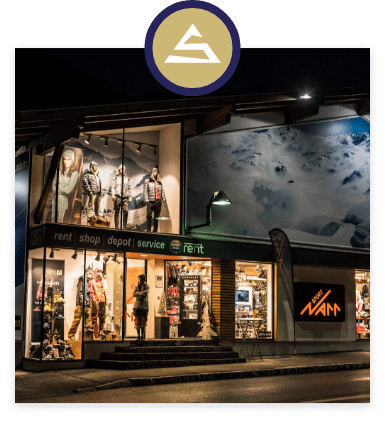 Sport Narr — perfectly equipped
The family-owned company Sport Narr has been equipping our guests for decades. It offers rentals of top ski brands, quick, professional ski service, and the right outfits for exciting days on the slopes.