To make your vacation carefree and unforgettable, our apartment house features numerous perks and amenities that will spoil you.
Sunbathing area & barbeque corner
Summer in Tirol is unique and unbelievably diverse. And Sportapart Schweighofer lets you enjoy it to the fullest. The garden has deck chairs, umbrellas, and a barbeque corner for a fabulous family BBQ. Everything you need.
Start each wonderful day of your vacation off right with fresh, fragrant baked goods from our "Seabr" bakery. You don't even need to leave the house to enjoy these morning treats.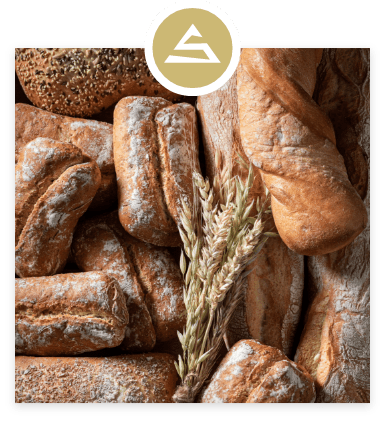 A Tyrolean experience would not be complete without our regional delicacies. You can find them in Rosi's Dorfladen and Dorf-Sennerei See, which are only a three-minute walk from Sportapart Schweighofer.
If the weather upsets your plans, the house has a game room where you can pass the time. There's a ping-pong table, a mini climbing wall, and reading material.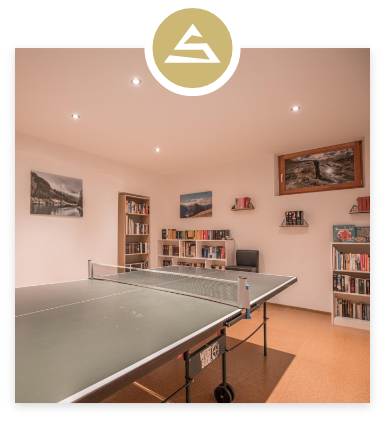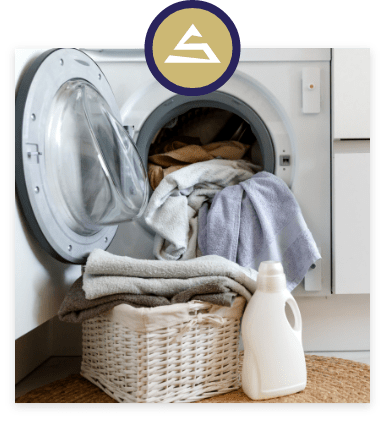 Feel free to use washers and dryers for a small fee. We change out hand towels at no charge. Sauna towels are also available at no charge.
Cold alcoholic and non-alcoholic drinks from local suppliers can be purchased directly from us in-house. We offer you the perfect thirst quenchers, which you can enjoy without having to carry a heavy cooler around.
You can find all the information about staying in our apartment house, as well as some helpful tips, in the free Guestfriend app. Destinations, opening times, bus schedules, and other information about the region can be found easily on your smartphone.