Our apartment house lies a little above Silvretta Street in the beautiful village of See.
With views of the idyllic village and the impressive mountain scenery, we'd like to offer you a wonderful, active vacation in the Paznaun Valley.
We look forward to welcoming you to Sportapart Schweighofer.
Thomas & Anna Schweighofer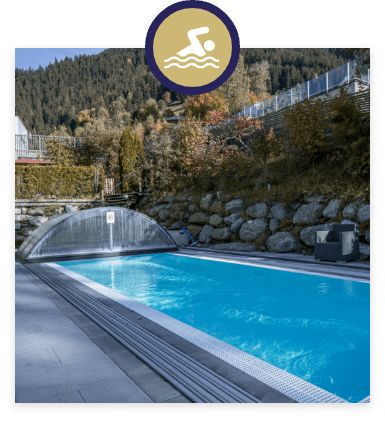 As the name of our house reveals, we focus on sports and activities. In the summer, fall, and winter, you have the opportunity to try out a wide variety of sports, learn new ones, or simply practice your favorite. From the various types of snow sports to biking, hiking, and swimming to climbing and paragliding, anything is possible.
Your retreat after an active day. Take a look at our wide range of vacation homes and choose the one that's right for you. Each of the apartments is cherished and maintained with love and offers everything you need for a successful active vacation.
Although See is one of the smaller villages in the Paznaun Valley, it offers everything a vacationer desires. The See ski resort is ideal for families and offers extensive services ranging from practice lifts to childcare. But fans of ski tours, freeride adventures, and perfect slopes will also get their money's worth in See.
See also has a lot to offer during the summer to guarantee you a fun-filled vacation. Various hiking and biking routes await you, as well as a soccer field, a lake, and a tennis court, which our guests can use free of charge.